! Created with Internet Design Shop>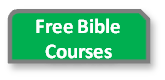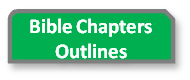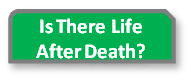 Revelation Lesson 2

Jesus

Beginners course on Revelation.

Purpose: To acquaint you with the book and to help you to see the events as they happen in Revelation.
---
* The questions in this study are based on the King James Version of the Bible.
* You might want to print this page.

Revelation 1:1-2 "The Revelation of Jesus Christ, which God gave unto him, to shew unto his servants things which must shortly come to pass; and he sent and signified it by his angel unto his servant John:
2 Who bare record of the word of God, and of the testimony of Jesus Christ, and of all things that he saw."

1. The title of this book is The Revelation, not The Revelations, because it is The Revelation of .

to question 1.

Revelation 1:3 "Blessed is he that readeth, and they that hear the words of this prophecy, and keep those things which are written therein: for the time is at hand."

2. What must a person do with this book, The Revelation, if they are to be blessed?
A. They must the book.
B. They must the words of the book.
C. They must or obey the words of the book.

to question 2.

Revelation 22:18 "For I testify unto every man that heareth the words of the prophecy of this book, If any man shall add unto these things, God shall add unto him the plagues that are written in this book:"

3. If a person adds to this book, God will add unto them the that are written in this book.

to question 3.

Revelation 22:19 "And if any man shall take away from the words of the book of this prophecy, God shall take away his part out of the book of life, and out of the holy city, and from the things which are written in this book."

4. "And if any man shall take away from the words of the book of this prophecy, God shall take away his part out of the book of , and out of the holy , and from the which are written in this book.

to question 4.

Revelation 1:4 "John to the seven churches which are in Asia: Grace be unto you, and peace, from him which is, and which was, and which is to come; and from the seven Spirits which are before his throne;"

5. Jesus is described as the one which , and which , and which is to .

to question 5.

Revelation 1:5-6 "And from Jesus Christ, who is the faithful witness, and the first begotten of the dead, and the prince of the kings of the earth. Unto him that loved us, and washed us from our sins in his own blood, 6 And hath made us kings and priests unto God and his Father; to him be glory and dominion for ever and ever. Amen."

6. Jesus is the faithful , the first of the , and the of the kings of the earth.

to question 6.

7. Jesus is the one who us, and us from our in his own , and has made us and unto God.

to question 7.


Copyright (c) 2018 by Jerry L. Wells [ Lesson 1 ] [ Lesson Page ] [ Home Page ] [ Lesson 3 ]